Other processing & machines
Other processing & machines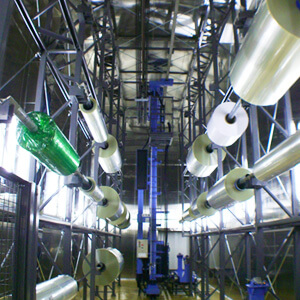 Aging Room
After the coating process, aging process is performed in a constant temperature environment at 40-60℃ (in an automated storage and retrieval system) to promote maturation and curing of the coat layer.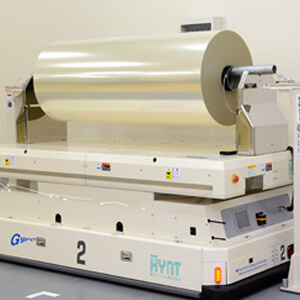 AGV
During storage, film rolls are hanged in the automated storage and retrieval system (AS/RS). AS/RS and the production line are connected by AGV (automatic guided vehicle) for transporting films without intervention of operators.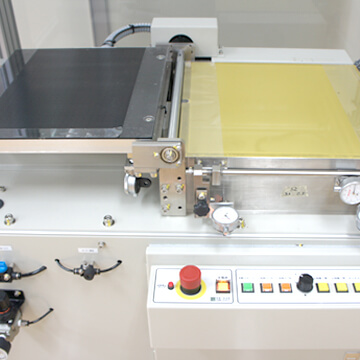 Laminator
Laminates a high functional film to a plate (0.5-5mm).
Laminate with 600 mm × 600 mm sheets.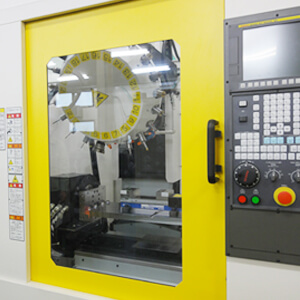 Machining Center
Capable of three-dimensional metal processing to make a die, etc.
This equipment is available for die cutting for prototyping and mass production (aluminum).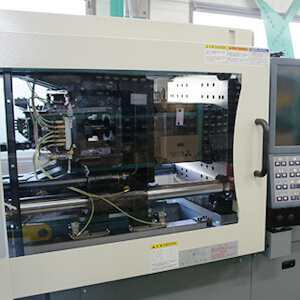 Injection Molding Machine
Dissolves and pours raw material plastic into a die to mold a plastic component.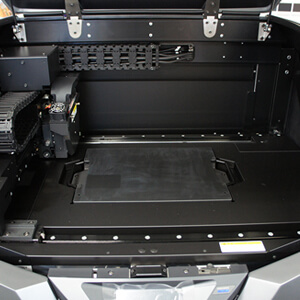 3D Printer
Can make a product of up to A4 width x 200mm height.
The materials is composite of acrylic and urethane materials. Standard layer resolution is 20μm and the resolution can be as low as 15μm. This technology can be used for various molding applications.
Machines
Please feel free to contact us with any questions or inquiries regarding products and processing we deal with from this form.